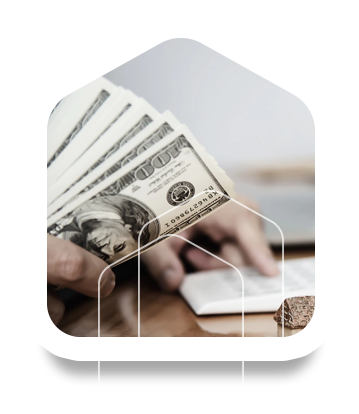 Uncertain times affect the housing market greatly. However, after the 2008 crisis, at Great Realty we have learned to understand the market to take advantage of any situation and help people fulfill their American real estate dream.
In post pandemic times, house prices have already started to go down, and if you buy now, you can refinance your loan when the interest rates are down to reduce payment amounts or terms. These times become an opportunity for those that weren't able to buy before because there were too many buyers, a higher demand.
Working with an ethical group of real estate brokers will ensure you know how, when, and where to invest and get your paperwork in order so you can acquire a mortgage you can pay. We know the market and the area and can help you find the best options available.
At Great Realty it is not just about first-time mortgage seekers or property buyers, we can also help guide your process to refinance or explore investment options.
These are the most important keys for a mortgage prequalification:
1. Income:
All monetary earnings, investments, salary, or remuneration that is declared on your tax return.
2. Credit:
A credit report is a detailed report of an individual's credit history. Credit bureaus collect information and create credit reports based on that information.
3.Liabilities:
A debt or financial obligation.
4. Assets:
An asset whose value is derived from a contractual claim, such as bank deposits, bonds, and stocks.
5. Property:
When referring to the application, the subject property is the property for which a borrower is attempting to secure financing or refinancing. The property could be either a primary, secondary, or investment property (when dealing with a residential loan), and the property type of the subject property typically determines the financing options available.
They are various types of programs including:
FHA Loans
FHA 203 K Renovation Loan
VA Home Loans
Refinancing options
Reverse Mortgage
Conventional Loans
We help you throughout the entire process, providing all the information, expertise, and guidance you need with our seasoned, well-connected staff of efficient real estate agents.